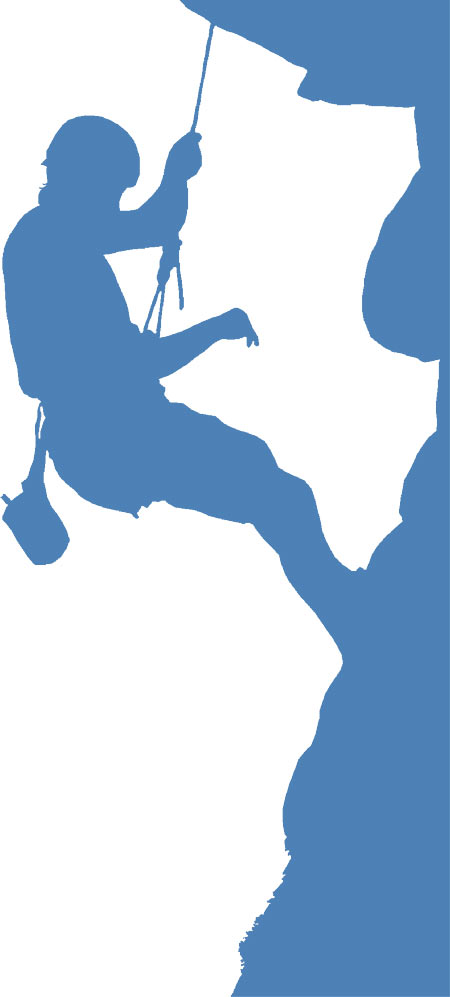 About Us
We're only a small operation but we're big on experience. Having climbed and kayaked in Cornwall for many years we have developed a deep love and respect for this very special part of the world and Cornish Cliffhanger is a way for us to be able to share that love of the Cornish outdoors with you. We're a very small operation which means we are able to pay attention to providing a more personal experience and we can tailor an adventure to your specific desires. Below you can read a few of the nice things people have said having spent time with us.
We hope to hear from you soon but in the meantime pictures are worth more than any amount of words so please do take a look at the image galleries on our climbing and sea kayaking pages. We'll also get some bios up shortly.. when we can get everyone to sit still long enough to contribute some words.. That's us on the left by the way, but you can also come and meet us on facebook.
Call us on 01736 351317,
or...
General Enquiry
"We had an amazing sea kayaking trip with calm seas and best of all seen some sea birds and seals. Can't wait till next time, see you in the summer!! "

Peter, Sussex

"A really fun & easy introduction to sea kayaking for me and the family. As newbies, I thought we'd potter around in a quiet cove for the whole morning, but making the most of really calm sea conditions our instructor Mike took us out along the coast from Penzance to Mousehole, stopping to look at sunbathing seals along the way. Physically this distance was moderately demanding, and a bit much for my little one who is ten, but Mike stepped in with a tow line to help her along so we could all enjoy a full morning. Great service from Cornish Cliffhanger; we'll be back again next year."

John.

"Great day Sea Kayaking and Climbing. Ben & Fay were professional and really good company. If you're thinking about going, I strongly recommend it!"

Peter