The week of the 24th of June
Posted 01 Jul 2013
This week brought fair weather and some enjoyable play mates who came down for a visit. After checking the weather, tides and swell we ended up setteling to pllay at Fox Promontory. This crag is only acessable 3 hours either side of low tide.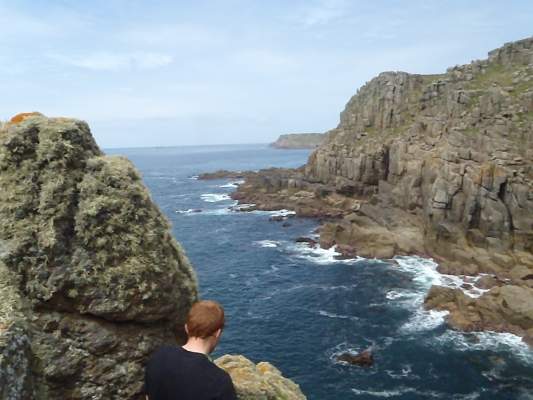 View from the top of Fox Promontory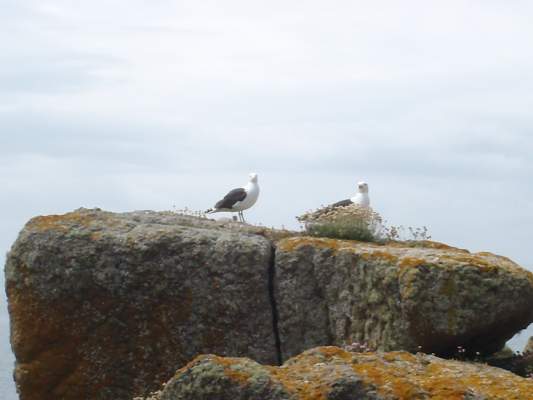 Nesting Sea Bird
To reach the base of the crag you need to absseil down. The best and most common anchor was just beond these nesting Black Back Sea Gulls. Theyy had a tiny chick with them. We decided not to disturb these birds so we gave them a wide birth for the day. This is the biggest problem with sea cliff climbing.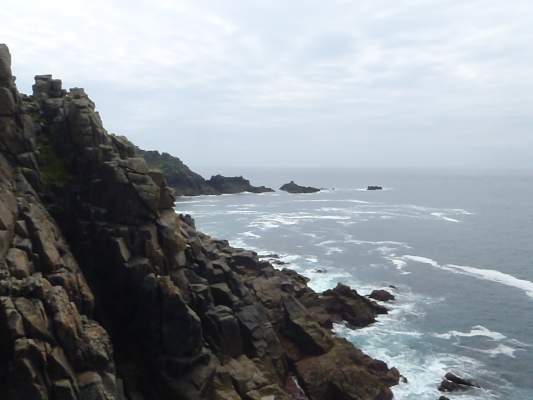 View towards Porthgwara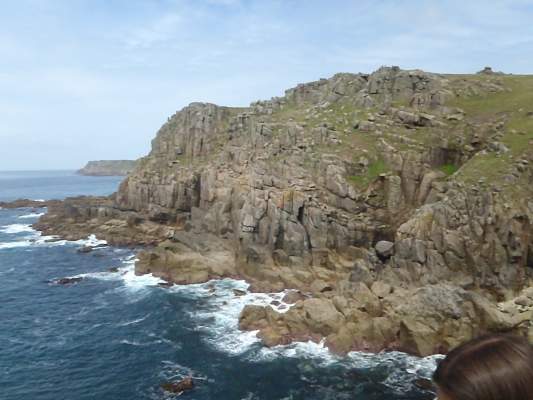 Carn Barra Climbing Crag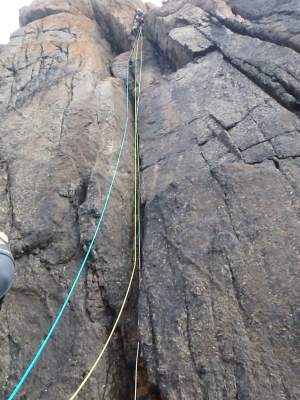 Reynards Revenge HS
This was our first climb. It mostly involved "jamming" This is where you place you hand in a crack and twist it in a way that it wont come out again when you put weight on it. Jake who led the climb loves jamming and it showed.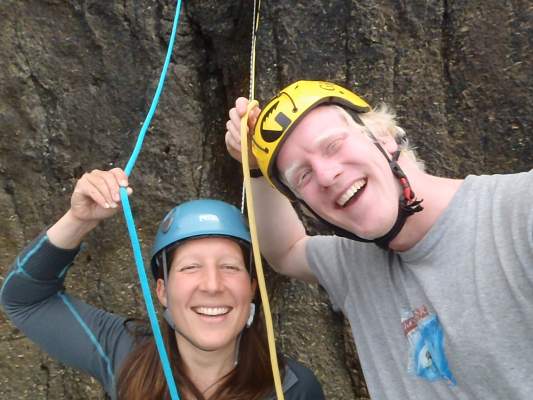 Me and Mandy Colour coding our ropes with our helmets!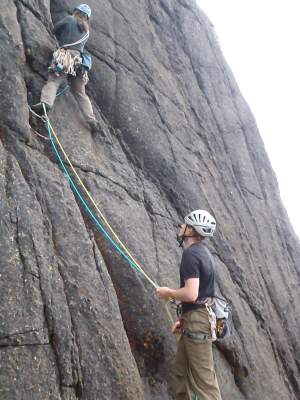 Mandys Lead on Revelle HS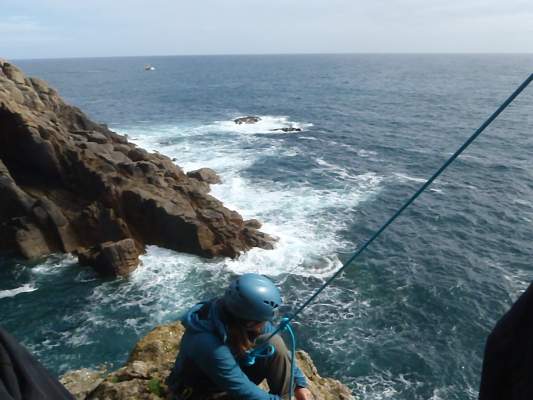 Climbing at Chair Ladder
We were starting to run our of rock to stand on at the bottom of Fox Promontory so we headed over to Chair Ladder and quickly climbed a classic called Terriers Tooth. After this it was then definately time to check out the Logan Rock Inn.
Later in the week we had a guy who wanted to head out sea kayaking and climbing with us. As the wind had picked up from earlier on in the week we left from Mousehole and paddled towards Tater Du Lighthouse. We had been previously told there was lots of marine wild life out this direction so we were on the look out for Basking Sharks, Sunfish and Dolphins. The didn't want to play this day.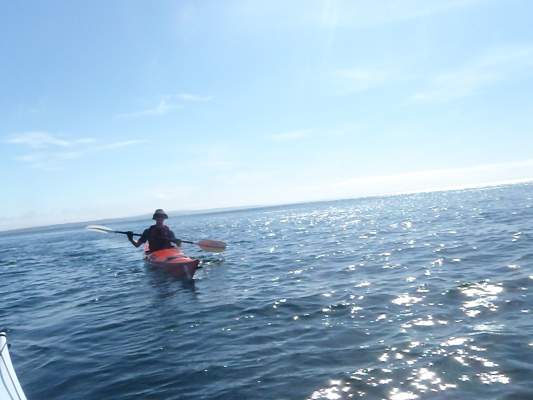 Sunshine sea kayaking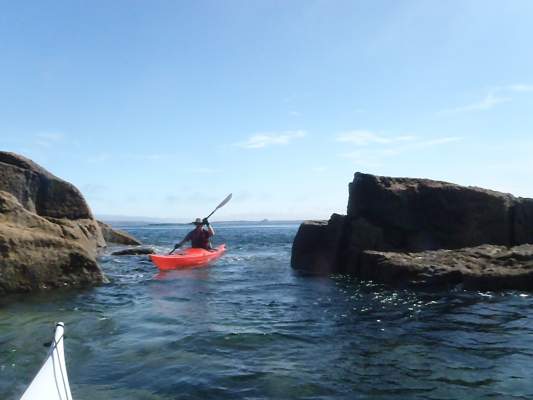 Rock Hopping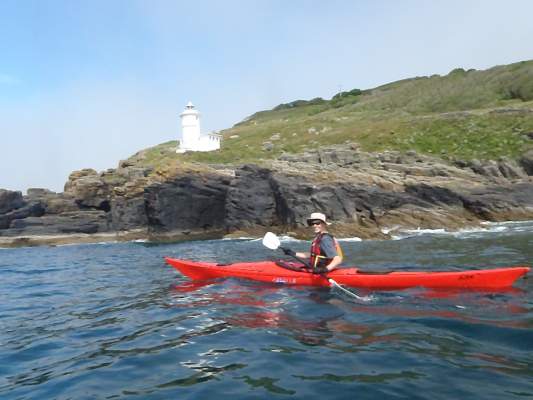 Tater Du Lighthouse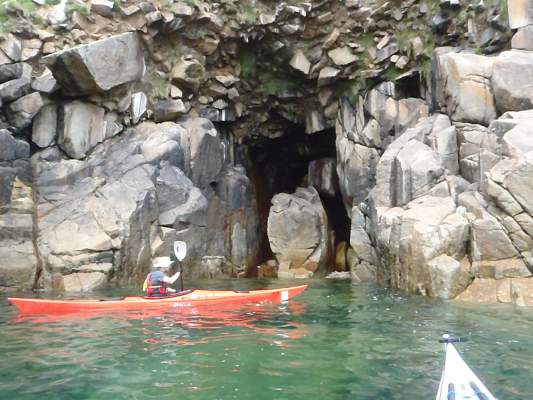 Checking out the collapsed cave